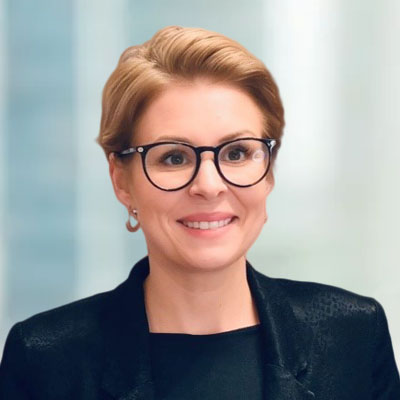 Nicole Taumberger (Schneider)
Country Manager / Senior Consultant
Nicole Taumberger has broad experience in the areas of recruitment, executive search and personnel development.
With her proven track record in developing search and recruitment strategies as well as with her profound business knowledge she is the ideal partner for your success. Nicole Taumberger brings in-depth experience in recruitment of specialists and executive search.
As a country manager at ISG Switzerland, Nicole is successfully responsible for the expansion and future development of ISG Switzerland in the area of ​​personnel consulting since 2010.
With her many years of professional experience as a consultant, paired with her market-oriented, cultural and professional knowledge in all manner of personnel consultancy you will find a competent and professional partner with Nicole Taumberger.
Areas of Expertise:
Search & selection of specialists and executives
Executive Search
Specialist in computer science
Human resources development
Motto: "We can't change the direction of the wind, but we can help you to adjust the sails!"
Subsidiary
Switzerland
Sectors