Sales
Sales
Qualified sales personnel are highly in demand on the Austrian job market, no matter the domain: IT, industry or services. When recruiting sales staff, many factors have to be taken into account to find the right person for the job: it's not just about hiring the best candidate; it's about hiring the best match. Selecting a top salesperson is not enough when they don't fit into your team or your company environment. Factors like corporate culture, company values and leadership styles are too often ignored in the recruiting process. Top salespeople are increasingly difficult to impress with job offers and require a unique effort from the recruiter – and that's exactly what we do at ISG!
The quality of its sales staff is the key to success in a company. Every business thrives on what it sells, after all. Hiring an incompatible candidate can cost a lot of time, money, and, in the worst case, customers. That's why you should rely on professionals when recruiting for these important positions.
We combine competence in consulting and coaching for sales optimization with professional recruiting for relevant positions. The ISG Sector Group, Sales was established combining the knowledge, networks and many years of market experience of our ISG consultants. Our partners, both employees and employers, benefit from this expertise. In a dynamic market, ISG consultants set a high standard of quality, are committed to excelling and strive to achieve the best price-performance-ratio for their clients. In sales, we offer consulting for all positions, ranging from junior consultants, office staff and field staff, to sales experts and key account management, area and sales managers with executive responsibilities.
References:
Industrial and trading companies
Service companies
Scientific institutions and public-sector clients
International corporations and SMEs
+
Staff
Meet the team behind Sales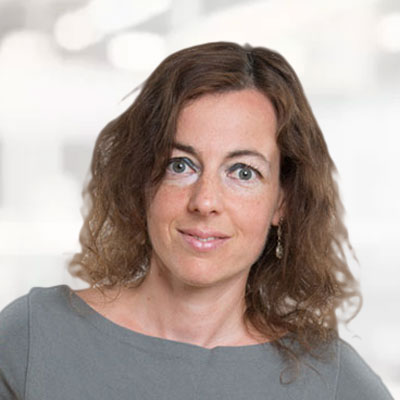 Mag. Silvia Karnitsch
Senior Consultant, Bewerbungs- & Karrierecoach
Expertise
During her studies of organizational- & economic psychology and a 2 year fulltime course of market communication & advertising Silvia Karnitsch was working at renowned advertising agencies as market researcher and strategic planner.
After finishing her studies (focus on diagnostics & economic psychology) in 2006 she conducts her career as international sales & marketing specialist (CEE & Asia) at the worldwide leading company for psychological computerized test procedures.
Business Development, establishing new partner agencies around the world, consulting of HR clients, and analysing and improvement of HR solutions were her main tasks.
She supported companies & institutions with the implementation of personnel selection- and development tools, held workshops and trainings (inland & abroad), and she was strongly cooperating with the intern Research & Development and IT department to develop new tools.
For a deeper and more direct HR access she decided to join ISG Vienna in October 2008. She is consultant with a focus on sales positions. Her clients are from industry, trading, science and economic. She also supports job seeking persons as well as persons who are looking for a new career opportunity as application- & careercoach.
What counts for her: open and direct communication with clients AND applicants, fast and longlasting results, satisfied customers at company side AS WELL AS at application side.
Motto: "When walking – walk! When sitting – sit! And above all: don't seesaw."
Mag. (FH) Birgit Roschitz, MSc
Managing Partner
Expertise
Birgit Roschitz started her career with PriceWaterhouseCoopers in Vienna, auditing international, listed group of companies, additionally with focus on insurance companies. She attended the University of Applied Sciences in Wiener Neustadt and completed her degree in accounting and auditing, real estate management as well as in organisational development and human resources consultancy with excellence.
Due to her insights gained in different sectors (industry, trade and commerce, services etc.) she enhanced her analytical structure-centered view of things. Furthermore she found her preference in solving the employees' "troubles of communication". Following Paul Watzlawick's motto "you cannot avoid to communicate" she graduated the study of mediation and conflict-management, is therefore listed at the Austrian ministry of justice and presently publishing her international master-thesis concerning chances of mediation within companies. At the same time she started her own business www.schlicht-roschitz.at
During her maternity break she decided to work part-time for ISG in 2004, primarily to get knowledge of telemarketing and acquisition in addition to her longtime experience in the fields of bank, insurance, tax consultancy, auditing and accounting, controlling, project-management, start-up-consultancy and human resources consultancy. On the basis of her definitive interest in human resources management, her pleasure in contact with clients as well as her above-average personal effort she has been operating as managing partner of ISG with her own team and office in Guntramsdorf (Lower Austria) since 2006.
SHE IS SPECIALISED IN:
acquisition and customer care
personnel search and selection
headhunting
outplacement consulting
mediation and conflict-management within companies
It's always the person who should be focused!
Motto: "Coming together is a beginning. Keeping together is progress. Working together is success" Henry Ford
Mag. Brigitte Fegerl
Senior Consultant
Expertise
After graduating in Business Studies with a specialisation in HR-Management from the Vienna University of Economics and Business (WU Wien), Brigitte Fegerl worked in different areas, e.g. HR-Management, for a leading telecommunication company for three years.
Subsequently she worked for an international recruitment agency and deepened her knowledge and interest for HR -Management. Since 2007 she has been a team member of ISG in Vienna. As a Consultant she assists companies from different branches and sectors with recruitment and selection. She puts special emphasis on service-oriented and appreciative support as well as on excellent customer relations.
FOCUS AREAS OF HER WORK:
Recruitment and Selection of Personnel
Coaching of Job-Applicants
Assessment Center
Customer Acquisition and Customer Support
Motto: "Joy is the Essence of Success"
Jobs
Find more Jobs in our Careerportal
Loading...