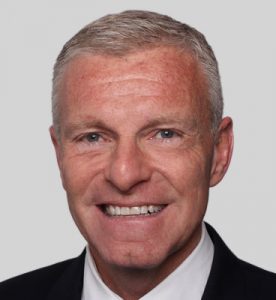 David Gaussens
Country Manager
3 rue d' Auteuil
75016 Paris
Mr. Gaussens shows an excellent and unique knowledge of  the healthcare-, medical devices-, capital equipment and Health care-IT market in general.
From his  background perspective, David Gaussens is a health care management professional and has been operating in the French healthcare eco-system since more than 25 Years.
He holds a master studies in International Management, including tremendous Executive Trainings from Harvard University.
Mr. Gaussens possesses over 25 years of professional work experience during which he has had the opportunity to gain substantial healthcare experience in Commercial Sales & Marketing and in General Management. He is was acting as a General Manager and CEO for various major Players in the Healthcare Business. During his several professional assignments he could gain valuable experience in the Medical Device industry, e.g. at GE Healthcare – where he served as a General Manager for more than 12  years.
David Gaussens represents a high caliber Manager and Operational leader in the following business-segments:
Covered (Sub-)Industries:
Medical Devices
Medical Capital Equipment
Medical Imaging Equipment, Ultrasound, CT,  MRI Equipment
Healthcare IT, Digital Imaging & Radiology
Animal Health and Veterinary Medicine
Covered Functions:
General Management & CEO
Marketing Management
Sales & Business Development
Business Intelligence
Subsidiary
France