Business Consultancy
Business Consultancy
Our sector group Business Consultancy was formed to bring together the cumulative knowledge and many years of experience of our ISG consultants. We use our expertise to benefit our partners, both professionals and companies, in this highly specialized, challenging sector.
In a dynamic market, we set high standards, are committed to excel and strive to achieve the best price-performance-ratio for our clients. This is a core value of ISG, and one we are proud to be known for.
In Business Consultancy, we cover all positions, ranging from Junior Consultants to Project Managers and Partners, across all industries, topics and methods.
References:
Procurement and supply chain management
Process optimization and reorganization, performance management to increase efficiency
Post-merger integration, restructuring and turnaround management
Optimization of overhead and material costs
and all industries:
Production, automotive, services, retail
Public healthcare and insurance
Public, semi-public and non-profit sector
We would be pleased to assist your success with our long-standing market experience, our knowledge and our enthusiasm in conducting search and selection. Please get in touch with one of our consultants.
+
Staff
Meet the team behind Business Consultancy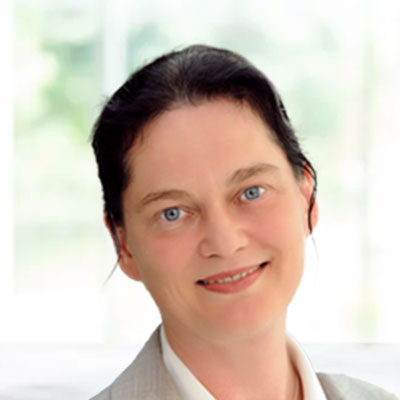 Mag. Michaela Wessely
Senior Consultant / Prokuristin & Head of Business Consultancy Sector Group
Expertise
After graduation from the Vienna University of Economics, specializing in human resource management and English, Michaela Wessely started her professional career as consultant with CATRO Personalberatung GmbH.
As a result of her distinct commitment, excellent know-how in several industries and her professional performance the power of attorney was assigned to her.
Covering the same position, she joined the newly founded ISG Personalmanagement GmbH in 1999, where she carried on successfully attending to Austrian and international clients of various industries (production, trade, services, IT and telecommunication). For years, clients and candidates have been appreciating her custom-made, result oriented approach and her confidentiality.
THE MAIN FOCUS OF HER ACTIVITIES IS:
Search and selection of candidates
Selection of executives and specialists via advertisement, database and direct search nationally and internationally
Design and implementation of recruiting and promotion assessment centers
Coaching
Know-how transfer in an EU-wide project for consultants, HR Managers and CEO in the Ukraine
Internal training
Motto: "Continuance is based on change."
Mag. (FH) Birgit Roschitz, MSc
Managing Partner
Expertise
Birgit Roschitz started her career with PriceWaterhouseCoopers in Vienna, auditing international, listed group of companies, additionally with focus on insurance companies. She attended the University of Applied Sciences in Wiener Neustadt and completed her degree in accounting and auditing, real estate management as well as in organisational development and human resources consultancy with excellence.
Due to her insights gained in different sectors (industry, trade and commerce, services etc.) she enhanced her analytical structure-centered view of things. Furthermore she found her preference in solving the employees' "troubles of communication". Following Paul Watzlawick's motto "you cannot avoid to communicate" she graduated the study of mediation and conflict-management, is therefore listed at the Austrian ministry of justice and presently publishing her international master-thesis concerning chances of mediation within companies. At the same time she started her own business www.schlicht-roschitz.at
During her maternity break she decided to work part-time for ISG in 2004, primarily to get knowledge of telemarketing and acquisition in addition to her longtime experience in the fields of bank, insurance, tax consultancy, auditing and accounting, controlling, project-management, start-up-consultancy and human resources consultancy. On the basis of her definitive interest in human resources management, her pleasure in contact with clients as well as her above-average personal effort she has been operating as managing partner of ISG with her own team and office in Guntramsdorf (Lower Austria) since 2006.
SHE IS SPECIALISED IN:
acquisition and customer care
personnel search and selection
headhunting
outplacement consulting
mediation and conflict-management within companies
It's always the person who should be focused!
Motto: "Coming together is a beginning. Keeping together is progress. Working together is success" Henry Ford
Jobs
Find more Jobs in our Careerportal
Loading...