ISG Personalmanagement GmbH is also active in the field of Interim Management.
Fixed personnel costs become a performance-related expense. You and your team can focus entirely on your core competencies.
Thanks to many years of experience of our ISG Interim Managers and our ISG Consultants, ISG is your competent partner in Interim Management!
On the following pages you will find information about ISG Interim Managers and the advantages for your company!
ISG Interim Manager
Interim managers are experts in the respective industry. Thanks to many years of experience, they are familiar with grasping tasks as quickly as possible, mastering challenges professionally and integrating optimally into existing teams.
ISG Interim Managers have many years of management experience and are distinguished by their personality and competence in addition to their professional qualifications. Furthermore, interim managers hold a business license of the respective country of residence.
For ISG, it is essential to find the right interim manager for your needs in a timely manner, so that you can immediately benefit from expert knowledge. To this end, we draw on an internal database that contains numerous carefully selected and qualified interim managers. We attach great importance to a cooperation characterized by trust and appreciation and always maintain discretion.
Advantages
ISG Interim Managers have many years of experience in management positions and are very familiar with challenges that companies have rarely or never been confronted with. With the help of the extensive expertise of the interim managers, challenges can be mastered professionally and solutions can be implemented competently.
In the field of Interim Management, time is a decisive factor. ISG Interim Managers are quickly available as well as flexible and can act within the scope of individual days, weeks or months in the company.
ISG Interim Managers are industry and subject matter experts. Therefore, it is possible to place interim managers who have the required industry know-how tailored to your needs and wishes.
Through an independent, critical approach, interim managers act as neutral consultants and set new impulses. This has a lasting effect on your company and your employees and brings long-term benefits.
Interim Management also has a decisive advantage in terms of cost allocation. Fixed personnel costs become a performance-related expense.
Staff
Meet the team behind Interim Management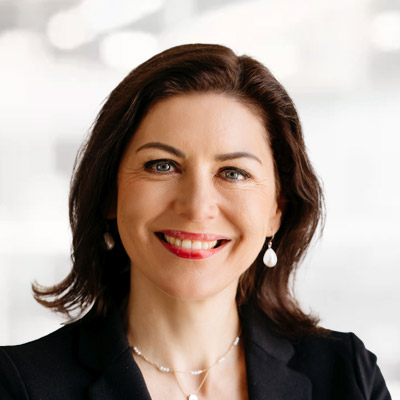 Johannes Bösze, MBA
Management
Expertise
Johannes Bösze started his professional career in newspaper sales. As an area manager, he was responsible for the delivery of Krone and Kurier, demonstrating his ability and organizational skill for several years.
In 1999, he transitioned to temporary staffing, acting as account manager and personnel consultant. From 2000, he continued his career with the global market leader for HR services. He successfully completed the qualifying examination for trades in temporary employment; his diverse professional training includes a diploma for personal accounting.
Mag. Guido Leissinger
Chief Executive Officer & Founder
Expertise
After completing his studies at Vienna University of Economics and Business Administration, Guido Leissinger began his professional career in management consultancy. His successful activities included organisational consultancy in many different companies dealing in a variety of commercial fields. Due to his very distinct interest in people, he switched from management to personnel consultancy.
HIS MAIN FOCUS WAS ON
Search & selection of specialist workforce and executives
HR development
Start-up and expansion of companies in Central and Eastern Europe
Design and implementation of promotion and selection assessment centers
Thanks to his wide knowledge and his strong sales orientation, he was made departmental manager after a short time. From 1993 to 1999, he successfully led CATRO as general manager being in charge of 60 employees in Austria and the Eastern European subsidiaries.
Guido Leissinger founded ISG in 1999 and has since built up the company from zero to more than 500 people in 23 countries.
HIS SUCCESSFUL TASKS INCLUDED
Personnel consulting
HR development
Trainings
His leadership style is characterised by the notion that the human being should always be the central focus of all considerations. ISG's long-term success can only be achieved through teamwork, mutual respect and understanding as well as constant on-the-job training.
Motto: "Success is not a coincidence"
Olympia Anna Blanck, MA
Head of CEE & Prokurist
Expertise
Ms. Blanck studied Economics and Business Psychology with a focus on Human Resource Management at the University of Applied Sciences in Wiener Neustadt.
She is originally from Bratislava where she gained extensive professional experience within an international working environment.
Her professional career commenced at the Delegation of the European Commission, furthermore she worked in an international marketing agency for cross-border projects and she carried out work for a law consultancy with a focus on Central & Eastern Europe.
Maintaining a consistently high standard of work, enthusiasm and intercultural competence gained through her experience puts Ms. Blanck in the position to be a competent contact partner for national and international clients.
Her areas of expertise:
Executive Search / Headhunting
International recruiting with a focus on Austria and Central & Eastern Europe
Personnel consulting, search & selection of managers- and specialists positions
Interim management
Coordination of cross-border projects in the DACH region (Germany, Austria, Switzerland) as well as in CEE region.
Career consultancy.
Her industry focus:
Industrial sector: automotive, aviation, chemical industry, food processing, packaging industry, energy and construction
Service sector: legal consultancy, tax and audit advisory, marketing and advertising, financial services, tourism and transport
Trade: import, export, retail, wholesale
 
Motto: "The journey is the destination" (Confucius)