Transport & Logistics
Mag. Thomas Bauer
Head of Transport & Logistics
Transport & Logistics
Transport & Logistics is a sector group where national and international freight forwarders, transport services and logistics service providers can benefit from the expertise of our highly experienced consultants. To find personnel solutions for this diverse and complex industry a broad knowledge is necessary, which ISG-consultants have acquired in both theory and practice. During these uncertain times logistics provides room for improvement and growth – and our team is focused on pushing it forward. Nowadays, being good is not enough, you have to be better – and that means focussing on your customers needs and differentiating yourself from your competitors. By providing the appropriate employees, ISG ensures that goal.
We offer solutions from supply chain management, production and inventory management, yield management, operations management, account management, material and demand planning, order processing, shipping order management and cost calculation up to simple transport in every possible branch logistics is concerned with.
References:
Customer Service Agent Sea Freight – Freight Forwarder
FTL Disponent – Freight Forwarder
Branch Manager – Logistics Company
Technical Clerk – Metal Trading Company
Yield Manager – Consulting for carsharing
Property Manager – International Freight Forwarder
Supply Chain Planner – Food Retailing Company
Procurement Specialist – Sanitary Wholesaler
Operation Manager – Consulting for carsharing
Sales Manager – Freight Forwarder
Not only for us, also for you and every involved party, there will be advantages if you decide to engage in a long-term partnership with us and our experienced and qualified team. Please get in touch with one of our consultants and experience our approach "people first. Now."
We invite you to participate in what we call "The ISG Transport & Logistics experience" by guiding you to your future employees.
+
Staff
Meet the team behind Transport & Logistics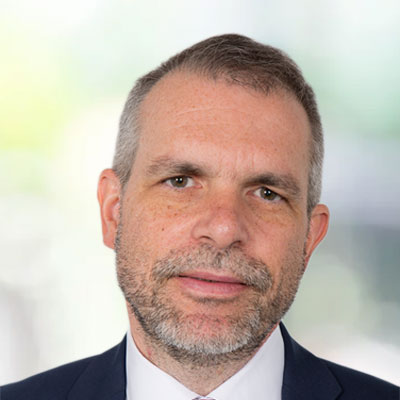 Mag. Thomas Bauer
Managing Partner
Expertise
After completing his studies in commercial sciences with focus on marketing and logistics at the University of Economics in Vienna, Thomas Bauer started his career as salesman and project manager in an IT personnel service company, where he gained his initial experiences in finding specialists with very specific skill sets.
After an excursion into the branded article industry as key account manager he began his career in the logistics sector and joined a young express transport company, where he worked his way from salesman to branch manager to operations director.
2003 he changed to a subsidiary of an international express service provider and became managing director of the Austrian and Hungarian national organizations. Thomas Bauer worked at this company for more than 10 years and also provided support with interim management tasks in other Eastern European countries. Personnel development, finding and fostering the appropriate team members as well as a modern leadership concept were always key elements of his management goals.
2014 he accepted the position of operations director in the German affiliate company and managed a turnaround process until the sales of the organization in the summer of 2016.
After a short employment at the express subsidiary of a large Austrian forwarder, he finally fulfilled his long-held ambition to become a self-employed consultant and partner in the area of personnel management and, thus, became partner of ISG focusing on transport and logistics.
He specializes in positions at all levels in the logistics, transport and SCM area and supports his clients with the search and selection of the best candidates in this very competitive market through his experiences and his network.
Motto: "The secret to success is to understand the viewpoint of others." (Henry Ford)
Alexander Schaffer
Managing Partner
Expertise
Hr. Alexander Schaffer hat die Lehre abgeschlossen, den Befähigungsnachweis für das gebundene Gewerbe der Spediteure und die Konzessionsprüfung für den Güterbeförderung mit Kraftfahrzeugen erworben.
In seiner 40 jährigen Laufbahn war er unter anderen für dier Eröffnung und Aufbau, Restrukturierung und Sanierung von Abteilungen bzw. Geschäftstellen im Inland und Ausland, sowie Entwicklung von Speditionsleistungen in Osteuropa und langjährig als Direktor, Leiter der Ostregion in namhaften Speditionsunternehmen verantwortlich.
Schwerpunkte seiner Tätigkeit waren Personalführung, Personalsuche, Entwicklung und der Entwicklung des Lehrlingswesens (Staatspreis Platz 5).
2018 ergab sich die Gelegenheit als Unternehmensberater bzw. Personalberater sich selbständig zu machen und 2019 bei ISG einzusteigen.
Moto: "Am Ende des Tages zählt DAS ERGEBNIS"
Jobs
Find more Jobs in our Careerportal
Loading...