Staff
Meet the team behind Çorlu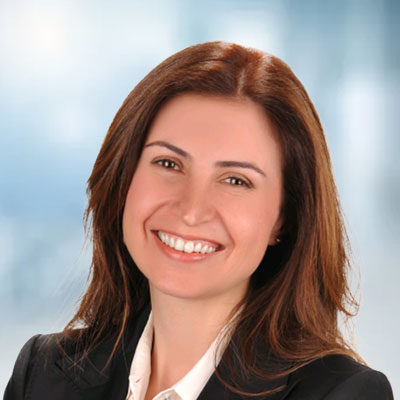 Nesrin Özgüler
Partner
Expertise
Nesrin Özgüler is a Mechanical Engineer and went after her gratuation to the UK to learn English and studied there and returned back with two certificates.
Since 1994, she wored her way up in the automotive industry and promoted many times up to Sales Director Positions. Mrs. Nesrin has a deep insight of automotive and production companies and qualified for a 6 Sigma, Green Belt, specialized on customer management relations and creating new customers. In her 20 years automotive she selected, hired, onboarded and lead high performance teams successfully again and again.
Besides sales and marketing management, she has attended fact-finding conferences, enabeling her to analyse company situations, structure sustainable company strategies and implementing them. She aquired also great skills to motivate employees, develop a company culture and loyalty as well as implementing modern and situational leadership. Mrs. Nesrin has an attidute of continues learning and improving.
After 20 years of automotive experience she now decided to support her industry with her knowledg and network, help other automotive companies to find their best human capital, onboard the right people at the right time and develop them to profit all stakeholders. Therefore she joined to work in ISG Turkey, consulting mainly the sectors automotive, heavy- and manufacturing industries focusing on:
Search & Selection and
Executive Search
Services
We strive for our continuous development and the ongoing improvement of our services to exceed your expectations!