Staff
Meet the team behind Heilbronn / Stuttgart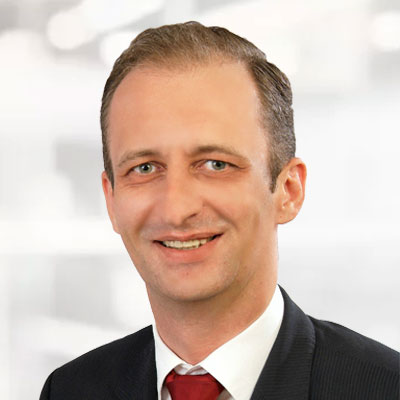 Adrjen Weber
Managing Partner
Expertise
Adrjen Weber is a Manging Partner of ISG Personalmanagement GmbH in Stuttgart – Bodensee with an office in Aldingen. After successfully completing his training as an industrial clerk and continuing his education as a Business Economist, Mr. Weber worked for a leading industrial company in sales, most recently as a Sales Manager.
With nearly 20 years of professional experience in management and specialist positions, with a focus on the distribution of the supplier industry and the automotive sector, Mr. Weber has a correspondingly high level of consulting expertise. He expanded his knowledge through continuous education and with extra-occupational study (Fern-Universität).
Mr. Weber has been a Managing Partner at ISG since 2017 and was able to gain well-known customers after a short time and support them competently and successfully with regard to personnel requirements. Even in hard-to-fill areas, e.g. In the area of ​​service technician (m / w), Mr. Weber was able to build up a high level of special expertise and to win the sought-after personnel for his customers.
Mr. Weber is a member of the so-called " Automotive  Sector Group " due to his focus on the supplier industry and automotive sector. He can thus access a team specializing in the automotive industry, both in Germany and internationally, in order to provide his customers with optimal advice and support.
Areas of Expertise:
Search & selection of specialists and executives
Professional & Executive Search
Recruiting projects Automotive / Industry
Training & Developement Consulting – about ISG specialists
Motto: "One has a head start in life, who tackles where the others first talk." (John F. Kennedy)
Otto Schaser
Managing Partner
Expertise
Otto G. Schaser is a partner of ISG Personalmanagement Ltd. in Heilbronn / Stuttgart.
He has 35 years of solid career experience in responsible positions in various national and international companies.
After training to become an economic mediator and business coach the next step was to gain independence.
Recruiting for him means finding individual and harmonious solutions at the interface between man and business that are suitable, viable and profitable for everyone.
His consulting approach is resource and solution oriented. His actions are characterized by an effort to take into account the interests of all stakeholders and to act sustainably.
The focus of his thoughts and actions are on the human being!
Languages spoken: German, English, Romanian
Areas of Expertise:
Search and selection of experts and managers / Executive Search
Systemic coaching of experts and managers
Conflict Management
Business Mediation
Outplacement
Motto: "Real dialogue means: Stepping out of I and knocking on the door of You." Albert Camus
Services
We strive for our continuous development and the ongoing improvement of our services to exceed your expectations!