Staff
Meet the team behind ISG Burgenland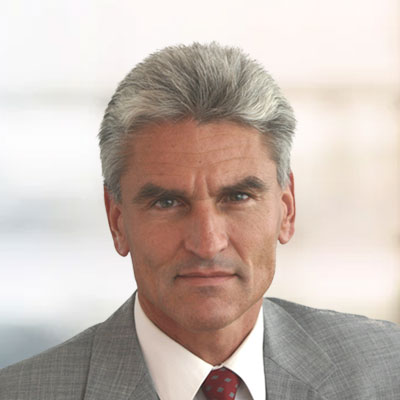 Franz Erhardt
Managing Partner
Expertise
After graduating from commercial school Franz Erhardt started his professional career in accounting and payroll as well as head of IT at Raiffeisen Group in Burgenland.
At only 29 years of age Franz Erhardt became Managing Director of the newly-founded Raiffeisen automotive and agriculture technology company in Burgenland and, thus, was responsible for 10 service locations and 110 employees.
In 2002 he changed to Wiesenthal and took over the General Management of the Mercedes-Benz car shop in Oberpullendorf. He also opened the Citroen shop in Oberwart in his function as Managing Director. Additionally, Franz Erhardt was Citroen Brand Manager for the entire Wiesenthal group for many years.
Franz Erhardt has more than 22 years of experience as Managing Director and can offer his clients significant know-how in company leadership and comprehensive consulting regarding all personnel matters.
Empathy, extensive practical experience and quick and direct execution of tasks make Franz Erhardt a competent partner in all personnel-related topics.
A service-oriented and collaborative relationship is as important to him as the respectful and professional relationship to his contact persons.
Franz Erhardt provides competent support in all central personnel management topics:
Personnel consulting and handling of the recruitment process
Personnel search and selection
Executive Search and headhunting
Interim management and quality temporary employment
Potential assessments and diagnostics
Media and mailbox services
Personnel development and training
Motto: "The secret to success is to never give up."
Dipl. Ing. Klaus Gieber
Managing Partner
Expertise
After finishing his studies in mechanical engineering at the Vienna University of Technology, Klaus Gieber started with an Austrian CAD provider as a product manager.
After several successful years he switched to an international software house for process control engineering, where he continued to work as a member of the board (CTO and HR). In this role, Mr. Gieber was responsible for building up the organizational structure of the company including the establishment of subsidiaries in Germany, Switzerland and Holland, as well as increasing personnel from 20 to 140 employees. He was responsible for the implementation of an employee stock ownership programm, the introduction of a new salary structure and the realization of a Management-Buy-out.
As an independent consultant, Mr. Gieber also took over the management and coordination of ERP migration projects.
Based on his professional experience Klaus Gieber is available for all your personnel consulting concerns.
Services
We strive for our continuous development and the ongoing improvement of our services to exceed your expectations!