Staff
Meet the team behind Yönetici Yerleştirme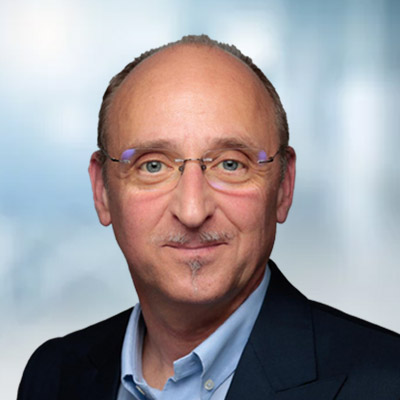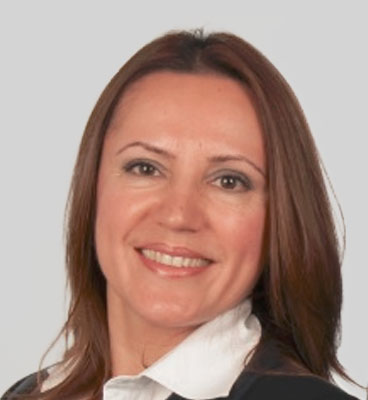 Selma Demir Tekinalp
Partner & Head of Training & Development
Expertise
Selma Demir Tekinalp, Boğaziçi Üniversitesi Psikoloji bölümünden mezun olduktan sonra İstanbul Üniversitesi İşletme İktisadı Enstitüsü'nde İşletme programını bitirdi.
İş yaşamına ilk olarak, 89 şirketiyle Türkiye'nin üçüncü büyük grubu olan Çukurova Grubu'nda başladı. 1989 – 1996 yıllları arasında, Çukurova Grubunun eğitim ve kurumsal iletişim faaliyetlerini yürüttü.
Daha sonra, Sabancı Holding ve Alman Heidelberger Cement ortalığındaki Akçansa Çimento ve Sanayi ve Ticaret A.Ş.'de 1996 ve 2000 yılları arasında İnsan Kaynakları Müdürü olarak çalıştı. O dönemde gerçekleşen şirketlerin birleşmesi sürecindeki insan kaynakları projelerinde aktif rol aldı.
2000 ve 2007 yılları arasında, Antalya Havalimanı Uluslararası Terminal İşletmeciliği'nde, Genel Müdür Yardımcısı (İK & Organizasyon Geliştirme) olarak insan kaynakları, kurumsal iletişim, toplam kalite ve sağlık hizmetleri fonksiyonlarının sorumluluğunu yürüttü. 2007'den sonra Fraport & IC İçtaş ortaklığında işletilmeye başlayan Antalya havalimanında yine Genel Müdür Yardımcısı (İK & Organizasyon Geliştirme) olarak çalıştı.
Hizmet, sanayi, ticaret sektörlerinde ve çok uluslu şirketlerdeki 25 yıllık profesyonel iş yaşamı sürecince, değişim yönetimi, reorganizasyon, kuruma özel insan kaynakları sistemlerinin kurulması, kurum kültürü oluşturulması, eğitim programları, çalışan bağlılığı ve motivasyon programları, kurumsal iletişim çalışmaları, kurumsal vizyon, misyon ve hedef oluşturma konularında birçok projeyi kurguladı ve yürüttü.
ISG ekibine 2013 yılında katıldı ve aşağıdaki uzmanlık alanlarında hizmet sunmaktadır:
Değişim Yönetimi
Kurum Kültürü
Çalışan Bağlılığı ve Motivasyon
Eğitim ve Geliştirme
Seçme & Yerleştirme
Değerlendirme Merkezi
Koçluk
Andreas Vetr
Managing Partner
Expertise
Andreas Vetr is managing partner of ISG Turkey, responsible for the region and a member of ISG's Consumer Good, Investment Good and Industry Sector Group practices working out of the firm's Istanbul and Vienna offices. Andreas is the driving force for ISG's business development and conducts senior-level searches across various industries and functions. He brings more than 25 years of professional experience in managerial and leadership positions.
History of experiences  
Andreas worked most recently on the development of ISG itself and expanding the team, on-boarding senior consultants and on assignments where he served leading global organisations in recruiting C-Level positions and general managers, marketing-, sales and human resource directors as well as senior-level functional roles mainly for the retail and industry sectors in Austria, Germany and Turkey as well as Africa, Texas and the Middle East.
He involved personally in more than 550 high level placements. Andreas has worked internationally, regionally and locally, focusing particularly on emerging markets, where he has built a powerful network of top leaders.
He has spent more than two decades working in Turkey for the manufacturing industry and the consumer sectors.
Prior to joining ISG Personalmanagement, Andreas worked with a leading Haute Couture House in Vienna Austria and later held regional and general management positions, where he restructured organizations of SME's and industrial corporations, which brought him to Istanbul Turkey.
He serves as a non-executive board member. In his private time he is engaged in a public speaking club and builds new clubs in Turkey and Austria and serves as a treasurer and president for the clubs. Andreas is an active member in an international service organization whose purpose is to bring together business and professional leaders in order to provide humanitarian service and to advice goodwill and peace in the world.
Andreas speaks German, English and Turkish.
Nuray Zipak Vetr
Managing Partner
Expertise
Nuray Zipak Vetr, Anadolu Üniversitesi I.I.B.F Isletme Bölümü'nü 1988 yilinda bitirdikten sonra ideali olan "bankacilik" alaninda Yapi ve Kredi Bankasi'nda Kambiyo Bölümünde calismaya basladi.
3 yil calisma sonrasinda iki yillik yabanci dil egitimi icin Ingiltere'ye gitti.
Türkiye'ye döndükten sonra sirasiyla:
Evyap A.S. – Ihracat Departmani
Yasar menkul Kiymetler
Disbank Menkul Degerler
Expres Menkul Degerler ve
Anadolu Yatirim'da
Menkul Kiymetler konusunda calisarak yogun bir temponun icinde 19 yillik bir kazanim elde etti. Toplam 22 yili askin Bankacilik ve Menkul Kiymetler (Spot ve Vadeli Islemler) tecrübesinin son 10 yilini Subeler Koordinasyon ve Pazarlama Bölüm Müdürü olarak tamamladi.
Bankacilik ve Menkul Kiymetler konulari yaninda, kisilik gelisimi,motivasyon, organizasyon ve yönetimi, pazarlama ve satis gibi konularda düzenlenen seri egitimlere katilarak sertifikalar elde etti. SPK'nin düzenledigi Temel (brokerlik) – Ileri Düzey ve Vadeli Islemler Sertifikasi'na sahip.
ISG International ile yeni bir profesyonel hayata gecerek özellikle finans ve baglantili alanlarda, biriken tecrübesini bir hamle daha ileriye götürerek bu konuda danismanlik yapmak ve sahis – firma profillerinin uyumunu baz alarak verimli ve dogru adayin secilmesinde tecrübe ve bilgisinin kullanimi ile sistemde yer almaya karar verdi.
ISG Türkiye'de asagidaki konularda hizmet vermektedir.
Search & Selection
Executive Search
Career Consulting
Motto: "Basariya giden yol gizemli degildir, Basari; hazirlik, cok calisma ve hatalardan ögrenmedir."