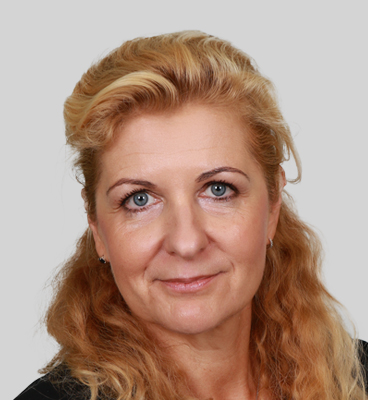 Krisztina Pulay, Country Manager
; +36 1 326 1699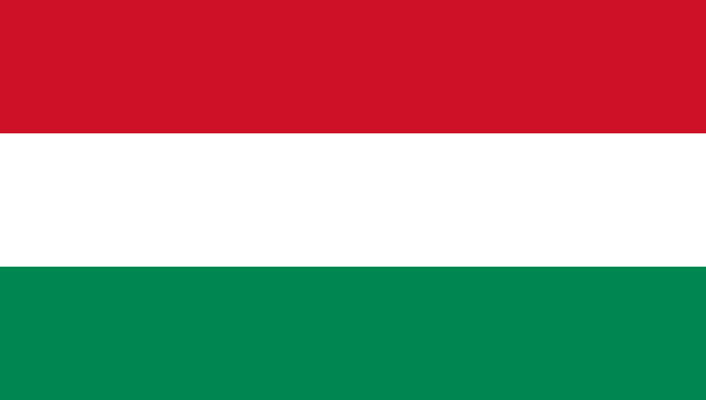 The Country Manager, Krisztina Pulay, talks about ISG Hungary, the current situation,
future goals and the success, which is based on the great team in Budapest!
Ms. Pulay, how did your career begin?
Ms. Pulay: My name is Krisztina Pulay, I graduated from Budapest University of Economic Sciences as an economist several years ago.
I started my career in the field of foreign trade and commercial business. I worked for a foreign trade company and, later on, for a manufacturing company as a purchasing director. After this, I decided to join a commercial company and held the position of managing director. Due to my previous work I have several years of experience on the business and operative side.
When did you join the ISG?
Ms. Pulay: In 1997 I joined CATRO Management Services and in 2010 I moved on to the ISG International Executive Consulting. So altogether, I have already spent 24 years in the HR Consultancy business.
What is the current situation at the ISG Hungary like?
Ms. Pulay: We have only one office, which is located in Budapest. Within the CER it is very common to work with a central office. We do not really work with franchise partners, as it is customary in Austria or in Germany for instance. In this region it is more professional to work with employees.
We have approximately 15 to 17 employees and cover the whole country with our central office. We are based in Budapest, but are also present in the countryside and work for big factories and other larger multinational companies.
How did you choose your employees?
Ms. Pulay: If we are looking for a Senior Consultant, it is a big advantage if the candidate has previous experiences in the field of Consulting or Executive Search. But it is also possible to choose the ideal candidate by doing structured interviews or online tests, where competencies can be measured.
Of course, we do need a proactive, structured, assertive, persuasive and strong personality with good communicative, multitasking and project management skills, someone with a good client relationship approach. In the past we have been working with young professionals, teaching and monitoring them. However, as there is a strong and demanding market, the young professionals move on after a certain period or are stolen away by multinationals in order to obtain other experiences. Therefore, we mainly have Senior Consultants with 15-20 years of experience and hire Senior experts from other market segments and teach them our business skills.
Which services do you provide?
Ms. Pulay: We provide Executive Search and Headhunting/Direct Search: first line managers, for the middle management, for senior executive or professionals in bigger companies – these are our core services. Furthermore, we provide online test systems, online diagnostic tools for evaluations and assessment & development center and outplacement. ISG Hungary also has an organizational development division for training and coaching.
We offer any kind of HR consulting tools, always adapting to the markets demands.
You offer a quite broad range, very impressive!
Ms. Pulay: As we are specialized in Human Resources, we can support and advise HR professionals in all segments. We try to cover the whole HR portfolio, following the markets demand in order to give the best and broadest support our clients could wish for.
Are there many competitors on the Hungarian market?
Ms. Pulay: Yes, there are around 500 registered companies on the market – but we only have 10 to 15 main competitors.
What is your USP?
Ms. Pulay: We are the best (laughs). We do have the international background and the regional presence. We offer the whole HR portfolio and have a very strong and constant team with Senior expertise. Our seniors have been working with us for twenty years and paired with our deep market knowledge, the connection pool and our market experience from almost every market segment, we can provide stability, trustworthiness and confidence.
What is the labour market in Hungary like?
Ms. Pulay: The unemployment rate is below 3%, which is really low. We have a candidate demanding market in Hungary, that is related to the low rate of unemployment. We need to get in touch directly with potential candidates and must catch their attraction for vacant positions. They are not applying for positions, we have to work hard for the attentiveness of our candidates – there is great emphasis on convincing and direct approach.
This seems to be quite challenging?
Ms. Pulay: Yes, sure, but as we are specialized in headhunting, this is our job, this is our specialty.
As we have talked about the USP before, this aspect is our other one – we are really passionate in the headhunting/direct search in Hungary. Furthermore, as the advertising market is exhausted, we have to focus on our abilities and capabilities, as well as on our connection pool.
What are your goals?
Ms. Pulay: To be among the first three Executive Search companies on the market. Last year we have already been under the top four. We are still working and want to continue to work with a high-level client base in the future and want to be among the best executive search or headhunting companies on the market. Modern technologies, innovations and to be a young and dynamic company – this is very important for us. The ISG is a very flexible and dynamic group – what we also consider as one of our unique points on the market. We go with the technology, we always take care of a mix with young professionals in our team, who bring new impulses and new dynamic. Diversity and innovative ideas are big advantages.
The ISG Hungary is very successful – do you have a special philosophy?
Ms. Pulay: Positive attitude, solution and task orientation. Our business is quite challenging, so a good sense of humor is also very important. For us it is not just a job, it is our passion! And we have a good atmosphere in the office, a lot of laughing and at the same time we work hard.
I am very proud of the team and I am very grateful for them. We have good talents, great team members and on this occasion, I would like to thank the team for everything!
This is the key to success?
Ms. Pulay: Yes, definitely it is.