#ISGsupportnow Part 15
From the "Pool- to the Pole-Position"!
After the summer and vacation season, many people ask themselves one question – how to make a successful and dynamic start into the fall? What challenges are we facing as an organization and how do we manage to get off to a good start as a team with motivation and confidence?
Use the time for a retrospective!
Together with your team you will review the past months and define new ways & measures for the future.
START – What is missing and what do you want to implement?
STOP – What hinders and what do you want to stop?
KEEP – What has proven itself & what do you want to keep?
LESS – What do you need less of?
MORE – What do you need more of?
The "STAR-FISH-Method"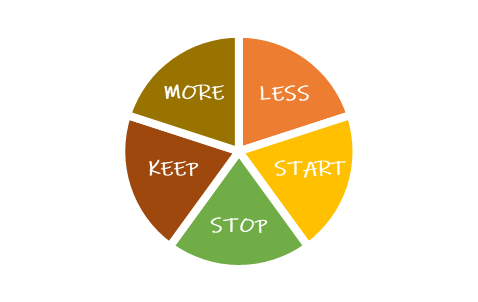 Analysis of the last months – what went well/less well in business and teamwork?
Reflection according to the "STAR-FISH method" – what will be needed in the future?
Which topics result from this? And what concrete measures do you want to agree upon?
CONTACT