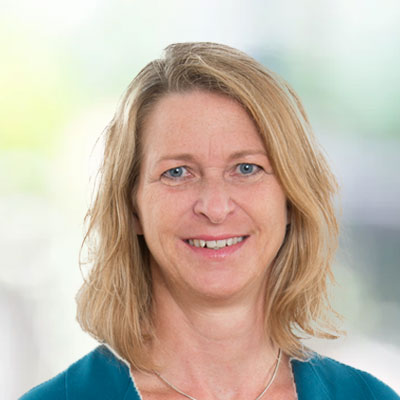 Mag. Claudia Wallner
Training & Development
Claudia Wallner began her professional career in the IT-sector. Her desire to work with people led her to choose a path as a trainer – initially in the area of IT during which time she began studying information management at Vienna University of Technology. In 2000, Claudia Wallner was assigned the development of "Blended Learning Solutions" at a worldwide provider of trainings and IT solutions. She was in charge of conceptual design and implementation of training projects aiming at developing staff towards a uniform standard of knowledge. Her daily activities included needs assessment, design of individual training schedules per employee by using various learning methods (classroom training, e-learning, CBT etc.) as well as reporting on projects. This gave her the chance to actually "move" people and businesses.
As a member of the Management Team and in close co-operation with her colleagues in Europe and the United States, Claudia Wallner was able to implement and deepen her knowledge and dedication in an international context.
As of 2004, Claudia Wallner serves as one of ISG's trainers. Her main focus lies on conceptual design and monitoring of personnel development measures as well as the implementation of sustained trainings in the areas of leadership, sales, work-life balance (time and stress management, efficiency).
To Claudia Wallner, one of the guiding principles in designing training programs and seminars is the notion that all participants should be able to put into practice what they have just learned.
Motto: "Things are never as they are. You are what you make of them!"
Subsidiary
Austria