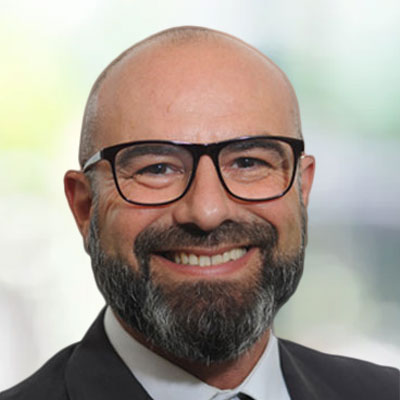 Millian Quaresima
CEO/ Country Manager
During his career Millian Quaresima has gained substantial experience in specialized and leadership positions as well as in diverse functional areas. For several years he worked in fields such as sales and consulting as well as personnel leadership, development and training. His core competencies comprise the areas of industry, food and finance. He gained more experience in sales during his work with international companies in Germany and Italy.
Being originally from South Tyrol, he enjoys the benefits of bilingualism and can thus establish a bridge between north and south.
His clients appreciate his supportive nature which he creates through intensive reflection of behavior and decisions. This is possible through his experience in sales and his leadership competencies which he has learned "from scratch".
For him HR consulting means: the person is always the focal point and it is crucial to find the common elements and to strengthen these because they are the basis for long-term success. Only when you understand matters, can you change them.
Consultancy focus areas:
Search and selection of specialists and leaders/executive search
Establishment of sales networks
Scouting of sales talents
Motto: "Faber est suae quisque fortunae" – Appius Claudius Caesus
Subsidiary
Italy