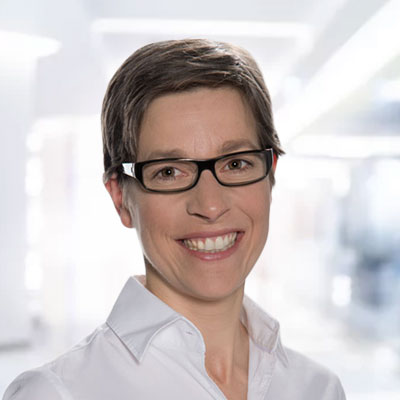 Petra Kopp
Partner
Petra Kopp is partner of ISG Personalmanagement GmbH located in Munich.
After her successful studies of economics at TU Munich she worked more than 20 years as sales and marketing manager for innovative products. As senior director she developed and built up international sales and marketing organizations in Europe and Latin America e.g. at Microsoft and Siemens. The years before, she was co founder and board member of a mid level company. Today she works as consultant to support customers in developing business models, market strategies and innovative sales and marketing organizations. Additionally she is active as member of advisory board of a Tech Start Up and Vice President at Professional Women Network Munich.
Following her belief that success and innovation of companies depends on the continuous development of its people skills and mindset, she works as trainer and consultant for leadership and talent development at ISG Personalmanagement.
Areas of focus:
CHANGE MANAGEMENT: Developing and orchestrating organization, processes and employees,
implementation of efficient learning and innovation processes.
LEADERSHIP & TEAM: Development of skills and leveraging the potential of professionals and executives; sustainable development of teams and implementation of self leading and performance-improving team processes, communication trainings.
SALES: Developing business models, sales strategies and value selling, acquisition- and sales trainings for B2B and B2C, negotiation skills, strategic customer management.
Credo:  "A company can only develop as fast as the people in the organization are able and willing to do."
Subsidiary
Germany