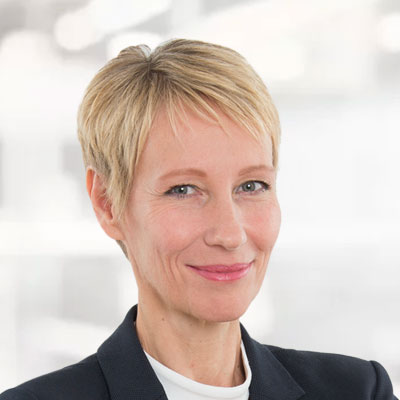 Mag. Susanne Stiastny MBA
Training & Development
During her studies of economics Susanne Stiastny pursued her interest to put the obtained knowledge into action. She therefore began to include her economic knowledge into her service & catering management skills from the beginnings. Hence she was part, supported and led the successful establishment of three restaurants in the course of her studies. The topic of her master thesis led her into the area of in and outdoor team development, where she discovered her likings for the work with people; it also marked the beginning of her career as trainer. During the process of supporting executives and manager through sensitive change processes she started her personal research regarding the sustainability of training processes. She therefore worked within several companies in different business areas. Her following professional journey led her into a training position for an established trainings institute. There she designed a managed different trainings programs for 10 years. In her position as trainer she supported several participants in stress and time management and burnout prevention, Health promotion, communication and conversation techniques, mental fitness and motivation, regenerative training and Qi Gong. She puts a special emphasis on the development of character and sustainability with the convincement that change has to start within to be lived and realized on the outside.
Since 2015 Susanne Stiastny contributes her passion and professionalism within the support of people and years of experience in the trainings area to the ISG.
Area of Focus:
Health Management training for experts and executives/manager in : Dealing with stress,
burnout prevention, health promotion, leadership
Guidance/support of personal and team based oriented change processes
Solution oriented crisis management
Personality development and definition
Seminars and trainings in leadership and communication
It´s important to her to use a holistic approach and different perspectives when considering specific topics or issues, understand different dynamics and connections, to develop an reflective ability as well as finding the courage to change. Her objective is to guide people and teams to a sustainable success.
Motto: "Life isn´t about finding yourself. Life is about creating yourself" George Bernard Shaw
Subsidiary
Austria