Staff
Meet the team behind Hamburg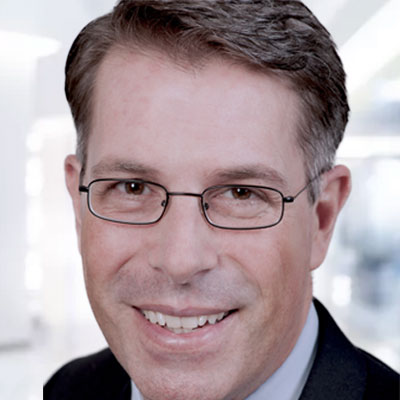 Martin Kraml
Managing Partner
Expertise
Martin Kraml is a Managing Consultant of ISG Personnel Management Germany Ltd. and contact person at the Hamburg office.
Born in Vienna, Mr. Kraml brings to his consulting work his many years of international management experience in the areas of sales and management consulting.
After completing his degree in Business Administration at the Vienna University of Economics with a focus on "International Management & Marketing", he collected his first sales experience in a world-leading American hotel corporation.
He then managed one of the largest personnel advertising agencies in Central Europe and in this time he built up and expanded a broad HR network, especially in the DACH and CEE region. Recently, Mr. Kraml held a management function at the leading German private radio marketing company.
His many years of personal experience, especially in acquisition and in key account management in the areas of B2B & B2C, his distinctive, cross-industry management experience, as well as his extensive experience in the HR environment make Martin Kraml an outstanding partner for our company.
He dedicates his free time to his family – he's an excellent skier, tennis player and a talented amateur chef, who cooks with passion.
Consulting Focus:
Direct contact & Database Search
Search & Selection of specialists and executives
Career counseling
Outplacement
Motto: "Do or do not. There is no try."
Yoda to Luke Skywalker while training
Andrea Bachmann
Managing Partner
Expertise
Andrea Bachmann ist Managing-Partnerin der ISG Personalmanagement GmbH am Standort Gnarrenburg / Bremervörde (Niedersachsen).
Nach erfolgreicher Ausbildung zur Einzelhandelskauffrau und Abitur in Rostock studierte sie Betriebswirtschaftslehre mit Schwerpunkt im Personalmanagement in Berlin. Im Anschluss arbeitete sie über 20 Jahre im Personalwesen, davon über 15 Jahre als Personalleiterin in unterschiedlichen Regionen Deutschlands. Ihre beruflichen Stationen finden sich in Dienstleistung und Logistik, Rechtsanwalts-Großkanzlei sowie Industrie- und Handelsunternehmen. Während ihrer Beschäftigungszeit hat Frau Bachmann die gesamte Palette des betrieblichen Personalwesens kennen gelernt und bearbeitet. Sie verfügt über umfassende, praxiserprobte Kenntnisse im Arbeits-, Steuer- und Sozialversicherungsrecht, ist sowohl vertraut mit strategischer Konzept- wie operativer Detailarbeit und erfahren in Verhandlungen mit Betriebsräten und Gewerkschaft.  Daneben hat sie erfolgreich eine firmeneigene Weiterbildungs-Akademie ins Leben gerufen.
Frau Bachmann hat zusätzlich die AdA-Ausbildung als Voraussetzung zur Ausbildung durchlaufen und war als Prüferin bei der IHK Ostwestfalen / Lippe tätig.
In ihrer beruflichen Laufbahn hat Frau Bachmann mehrfach betriebliche Veränderungsprozesse personalseitig begleitet und kann hierin tiefgreifendes Know how vorweisen.
Beratungsschwerpunkte:
Personalmanagementberatung aus einer Hand – kompetenter Ansprechpartner für operatives und strategisches Personalmanagement
Einführung und Optimierung von betrieblichen Personalmanagement-Prozessen und Instrumenten
Begleitung von Veränderungsprozessen
Interim Management
Coaching von Fach- und Führungskräften
Suche & Auswahl von Fach- und Führungskräften
Aus- und Weiterbildung, Personalentwicklung
Ihr Motto: "Es ist nicht der Verstand, auf den es ankommt, sondern auf das, was ihn leitet: Herz und Charakter" (Fjodor Michailowitsch Dostojewski)
Thomas Heinrich
Managing Partner
Expertise
Thomas Heinrich ist Ansprechpartner für die ISG Personalmanagement GmbH am Standort Tornesch (Schleswig-Holstein / Metropolregion Hamburg).
Nach seiner Ausbildung zum Industriekaufmann schloss er sein Betriebswirtschaftsstudium mit rechtswissenschaftlicher Zusatzausbildung mit 1.63 (Jahrgangsdritter) an der Universität Bayreuth als Diplom-Kaufmann ab.
Erste berufliche Station war die eines Produktmanagers bei der BASF AG in Ludwigshafen, wo er sich um die Entwicklung und Vermarktung von Farbstoffzwischenprodukten in andere technische Anwendungen hinein kümmerte. Anschließend baute er beim Edelstahlverarbeiter BLANCO den Bereich Produktmanagement Haushalttechnik auf und war dort im Rahmen einer Matrixorganisation für die Koordination von Einkauf, F&E, Produktion, Werbung und Vertrieb verantwortlich für Entwicklung und Vermarktung neuer Produkte. Im Anschluss an eine Brand-Manager-Position beim Porzellanhersteller ROSENTHAL wechselte er im Jahr 2000 zum Luxuslabel MONTBLANC und begann dort als Produktmanager für die Hauptlinie Meisterstück und für Eyewear. Nach zwei Jahren Übernahme er die Position des Marketing Directors Western Hemisphere (EMEA sowie Indien) und verantwortete als Führungsverantwortlicher bis zum Jahr 2013 das Marketing von 14 Tochtergesellschaften weltweit. Außerdem verantwortete er zeitweise von Murray Hill / New Jersey aus zusätzlich als Senior Vice President von MONTBLANC North America das Marketing für USA und Canada. Neben klassischen Marketingthemen hat er insbesondere CRM (datenbankgestützte Kundenansprache) sowie das SiS-Konzept von MONTBLANC geprägt.
Seit 2014 ist Thomas Heinrich selbständiger Unternehmens- und Personalberater. Bei der Personalberatung liegt sein Fokus auf der Direktansprache von Kandidat:Innen.
Recruiting bedeutet für ihn immer Menschen und Unternehmen zusammenzubringen, bei denen es "passt". Wichtiger noch als ein Match zwischen fachlichen Anforderungen und Qualifikation ist, dass auch die viel zitierte Chemie stimmt und die Bewerber:Innen zur jeweiligen Firmenkultur passen et vice versa.
Beratungsschwerpunkte:
Suche & Auswahl von Fach- und Führungskräften / Executive Search
Datenbankgestützte Personalsuche
Active Sourcing
Social Media Recruiting
Employer Branding
Motto: "Wer Leistung fordert, muss Sinn stiften." (Thomas Heinrich)
Services
We strive for our continuous development and the ongoing improvement of our services to exceed your expectations!