Staff
Meet the team behind Hamburg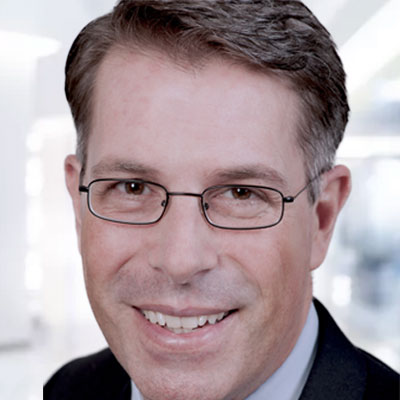 Petra Danowski
Managing Partner
Expertise
Petra Danowski ist seit 14 Jahren Personalberaterin und hatte ihren Schwerpunkt von Beginn an in der Medizintechnik. Ihre langjährige Erfahrung und ihre umfangreichen Produktkenntnisse zeichnen sie aus und garantieren unseren Kunden Erfolg bei der Personalsuche und ist für uns eine Bereicherung.
Petra Danowski hat ein sehr gutes Netzwerk und sehr fundierte Kenntnisse im Life Science Sector. Als Beraterin ist sie geschätzt von Kunden und ihre hartnäckige Suche nach den passenden Kandidaten unterstützt ihre Reputation und ihren Erfolg. Sie wird zukünftig auch in anderen Branchen tätig sein, ihren Schwerpunkt aber behalten und ausbauen. Sie ist ausserdem tätig als Dozentin an der Freseniushochschule und an der Fachhochschule in Heide.
In ihrer Freizeit ist Petra Danowski sportlich sehr aktiv und tanzt Tango Argentino mit der gleichen Leidenschaft wie sie ihre Beratungstätigkeit ausübt.
Beratungsschwerpunkte:
Direktansprache & Datenbanksearch
Personalberatung
Suche & Auswahl von Fach- und Führungskräften
Karriereberatung
Outplacement
Motto: "Energie folgt der Aufmerksamkeit" (Huna Prinzip)
Martin Kraml
Managing Partner
Expertise
Martin Kraml is a Managing Consultant of ISG Personnel Management Germany Ltd. and contact person at the Hamburg office.
Born in Vienna, Mr. Kraml brings to his consulting work his many years of international management experience in the areas of sales and management consulting.
After completing his degree in Business Administration at the Vienna University of Economics with a focus on "International Management & Marketing", he collected his first sales experience in a world-leading American hotel corporation.
He then managed one of the largest personnel advertising agencies in Central Europe and in this time he built up and expanded a broad HR network, especially in the DACH and CEE region. Recently, Mr. Kraml held a management function at the leading German private radio marketing company.
His many years of personal experience, especially in acquisition and in key account management in the areas of B2B & B2C, his distinctive, cross-industry management experience, as well as his extensive experience in the HR environment make Martin Kraml an outstanding partner for our company.
He dedicates his free time to his family – he's an excellent skier, tennis player and a talented amateur chef, who cooks with passion.
Consulting Focus:
Direct contact & Database Search
Search & Selection of specialists and executives
Career counseling
Outplacement
Motto: "Do or do not. There is no try."
Yoda to Luke Skywalker while training
Andrea Bachmann
Managing Partner
Expertise
Andrea Bachmann ist Managing-Partnerin der ISG Personalmanagement GmbH am Standort Gnarrenburg / Bremervörde (Niedersachsen).
Nach erfolgreicher Ausbildung zur Einzelhandelskauffrau und Abitur in Rostock studierte sie Betriebswirtschaftslehre mit Schwerpunkt im Personalmanagement in Berlin. Im Anschluss arbeitete sie über 20 Jahre im Personalwesen, davon über 15 Jahre als Personalleiterin in unterschiedlichen Regionen Deutschlands. Ihre beruflichen Stationen finden sich in Dienstleistung und Logistik, Rechtsanwalts-Großkanzlei sowie Industrie- und Handelsunternehmen. Während ihrer Beschäftigungszeit hat Frau Bachmann die gesamte Palette des betrieblichen Personalwesens kennen gelernt und bearbeitet. Sie verfügt über umfassende, praxiserprobte Kenntnisse im Arbeits-, Steuer- und Sozialversicherungsrecht, ist sowohl vertraut mit strategischer Konzept- wie operativer Detailarbeit und erfahren in Verhandlungen mit Betriebsräten und Gewerkschaft.  Daneben hat sie erfolgreich eine firmeneigene Weiterbildungs-Akademie ins Leben gerufen.
Frau Bachmann hat zusätzlich die AdA-Ausbildung als Voraussetzung zur Ausbildung durchlaufen und war als Prüferin bei der IHK Ostwestfalen / Lippe tätig.
In ihrer beruflichen Laufbahn hat Frau Bachmann mehrfach betriebliche Veränderungsprozesse personalseitig begleitet und kann hierin tiefgreifendes Know how vorweisen.
Beratungsschwerpunkte:
Personalmanagementberatung aus einer Hand – kompetenter Ansprechpartner für operatives und strategisches Personalmanagement
Einführung und Optimierung von betrieblichen Personalmanagement-Prozessen und Instrumenten
Begleitung von Veränderungsprozessen
Interim Management
Coaching von Fach- und Führungskräften
Suche & Auswahl von Fach- und Führungskräften
Aus- und Weiterbildung, Personalentwicklung
Ihr Motto: "Es ist nicht der Verstand, auf den es ankommt, sondern auf das, was ihn leitet: Herz und Charakter" (Fjodor Michailowitsch Dostojewski)
Services
We strive for our continuous development and the ongoing improvement of our services to exceed your expectations!