Staff
Meet the team behind İzmir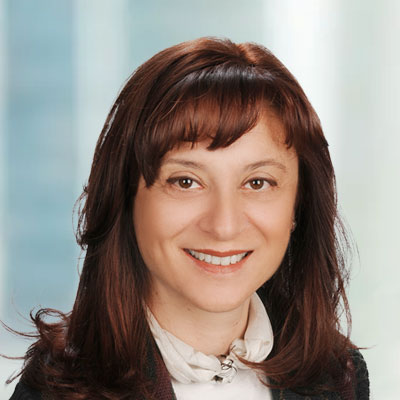 Nazan Kalelioğlu
Partner
Expertise
Nazan Kalelioğlu graduated from T.E.D. Ankara College and Hacettepe University with a B.Sc degree in Economics.
Within her work experience over 25 years she mainly focused on:
Management of Foreign Trade
Material Management
Logistics Management
Project Management
Government Relation
New Business Development
EU Affairs
She has extensive experience in the automotive industry, logistics sector and foreign trade. She worked for an international major automotive corporation for over 10 years with various managerial responsibilities in the areas mentioned above reporting to the General Manager. Miss Nazan has been rewarded with the '' General Manager Recogniton Award'' for a Logistics study.
In addition to her functional responsibilities, she took part in local and international projects of the company which she enjoyed very much. Between the years 2002-2009 she worked as the Agean Region and Special Projects Manager of a well-known logistics company and later as the Operations Manager of an international natural-stone exporter.
In September 2013 she joined ISG-team. Believing that ''human'' is the most valuable asset of a company, she contributes in:
Executive Search
Search and Selection
Executive Coaching
Outplacement
Project Management
Trainings
Motto : ''Imagination is more important than knowledge''
''For knowledge is limited to all we know and understand, while imagination embraces the entire world and all there ever will be to know and understand.'' Albert Einstein.
Services
We strive for our continuous development and the ongoing improvement of our services to exceed your expectations!