Staff
Meet the team behind İzmir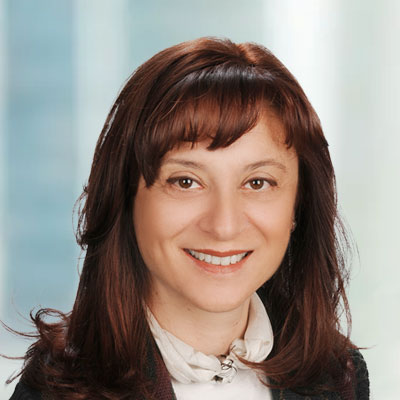 Jeanne Doesburg
Partner
Expertise
Jeanne Doesburg, a Dutch global citizen, looks back on a 25+ years professional international career in Marketing and Business Development in multiple countries in Europe and N. Africa. She joined ISG as a devoted partner to meet clients' needs by sourcing, attracting and selecting the right talents that match her clients` organizational culture and open job positions. She has a degree in Business Administration with the focus on Communication and PR and is fluent in English, Dutch, German, Greek and some French.
History of Experiences
Shortly after graduating, Jeanne joined the Marketing Department of the global FMCG Company, British American Tobacco (BAT) in Athens. Since, she has achieved many milestones for BAT as a Senior Marketing and Business Development Expert in London, Paris, Cairo, Istanbul and Hamburg with a proven track record of:
producing, launching and managing brand portfolios,
establishing distribution channels, and
recruiting, developing and motivating local teams within cross-functional and cross-cultural environments.
Following her return to Turkey, Jeanne has been responsible for the business operations of the German Embassy School of Izmir. A very diversified role, which further strengthened her skills related to business operations, human resources, people leadership, and dealing directly with different stakeholders.
ISG – Business Area
By joining ISG, Jeanne is exploiting her various professional know-how and is dedicated to position the right talents at the right places.
Jeanne provides services particularly in Commerce & Consumer in the areas of:
Search and Selection
Executive Search & Direct Search
Business Development
Motto: "No one can be successful, unless he/she first loves his/her work."
Esra Baydemir
Consultant
Expertise
Esra on yıldan fazla bir süredir farklı sektörlerde uygulamalı iş geliştirme ve markalaşma deneyimine sahiptir. Yeni pazarlara açılmayı hedefleyen ve yeni kurulan şirketler için marka stratejileri geliştirdi ve hayata geçirdi.
Esra'nın ISG'deki misyonu, "Şirketlerin markalaşma yoluyla potansiyellerini gerçekleştirmelerine ve işlerini geliştirmelerine yardımcı olmak" tır. Esra, bir kuruluşun gücünün, ekibin gücünden ve bir amaç duygusu ile bağlılıklarından geldiğine inanıyor. Bu nedenle, şirketleri yaratıcı ve otantik işveren markası projeleri için destekliyor.
Odak:
İşveren Markası için koçluk ve eğitim.
Belirlenen hedeflere ulaşmak için gerekli stratejinin geliştirilmesine rehberlik etmek ve katkıda bulunmak.
Nazan Kalelioğlu
Partner
Expertise
Nazan Kalelioğlu T.E.D. Ankara Koleji ve Hacettepe Üniversitesi Ekonomi Fakültesinden mezun oldu.
25 seneyi aşan profesyonel iş hayatında aşağıdaki konulara odaklandı;
Dış Ticaret Yönetimi
Malzeme Yönetimi
Lojistik Yönetimi
Proje Yönetimi
Devlet İlişkileri
Yeni İş Geliştirme
 AB İlişkileri
Otomotiv endüstrisi, lojistik sektörü ve dış ticaret konularında kapsamlı tecrübeye sahip. 10 yılı aşkın süre ile General Motors Türkiye için çalıştı. Burada Genel Müdüre bağlı olarak yukarıdaki alanlarda yöneticilik yaptı. Lojistik konusunda yaptığı bir çalışma ile ''Genel Müdür Takdir Ödülü'' kazandı.
Kendi sorumluluk alanına ilaveten şirket içi ve şirketin uluslararası projelerinde görev aldı . 2002-2009 yılları arasında ileri gelen bir lojistik firmasında Ege Bölge ve Özel Projeler Müdürü olarak çalıştı. Sonrasında uluslararası bir madencilik şirketinde Uluslararası Operasyon Müdürü olarak görev yaptı.
Eylül 2013'de ISG ekibine katıldı. ''İnsan'' nın bir şirketin en değerli varlığı olduğu inancı ile aşağıdaki konularla ilgili katkı sağlamak dileğinde;
Yönetici Yerleştirme
Seçme ve Yerleştirme
Yönetici Koçluğu
Yeniden Yerleştirme (Outplacement)
Proje Yönetimi
Eğitim
İlkesi : ''Hayal gücü bilgiden daha önemlidir.''
''Çünkü bilgi, bildiklerimiz ve anladıklarımız ile sınırlı iken hayal gücü tüm dünyayı, öğrenilecek ve anlaşılacak ne varsa hepsini kapsar.'' Albert Einstein.