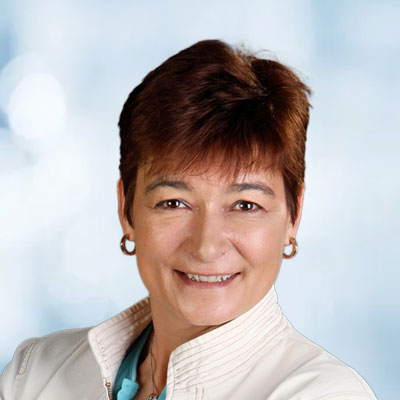 Michèle Oeschger
Managing Partner
Michèle Oeschger works since 1998 in the IT recruitment field. Since 2000 she is specialised in recruitment of IT professionals and IT leadership.
Through many years of activities, focused on the IT sector, Michèle Oeschger possesses a wide network – both as well from a custom as from a candidate side – and has a very good overview and an excellent know-how portfolio in the IT world.
Providing personal and individual support and the relationship of trust with candidates and clients are the principle and basis for a successful and target-aimed cooperation.
Clients find their IT know-how specialist through the excellent network of M. Oeschger, and she supports IT specialists in their career development to the next step.
The ISG – International Service Group Schweiz GmbH – focuses on the personal selection and recruitment of IT professionals and IT leadership. Our clients are from industrial, service and financial sectors. They are active in national and international business. Our service includes the search for IT candidates, who have obtained the mandated professional level at home, as well as in foreign countries.
A flat corporate structure, a homogeneous operation, discretion and reliability, flexibility and customer focus of our employees, as well as an excellent price / performance ratio represents the company mission with the headquarter in the east of Switzerland.
Subsidiary
Switzerland
Sectors