Staff
Meet the team behind Bielefeld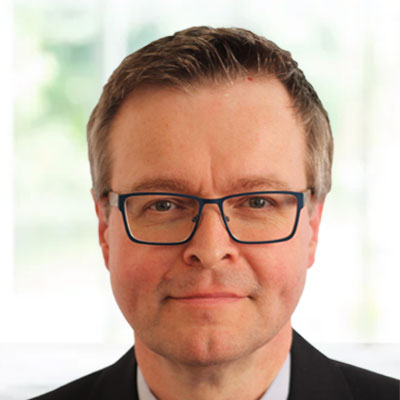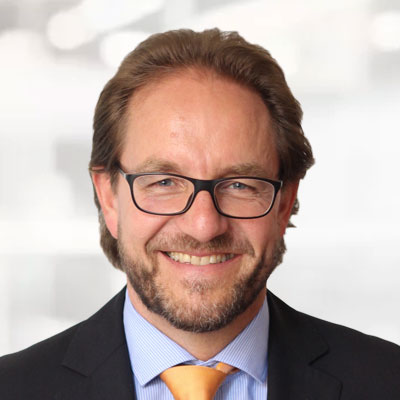 Dr. Frank Schreiner
Managing Partner
Expertise
Dr. Frank Schreiner is a partner of ISG Personalmanagement Germany GmbH in Bielefeld. He is one of our managing partners at the ISG automotive team. He is responsible for the recruiting of specialists and executive staff for leading manufactureres, suppliers or engineering-partners in the automative sector in Germany or worldwide.
After completing his studies in business administration at the University of Bielefeld with a focus on marketing and sales, he became the project and seminar leader at the USW University workshop on economics at Schloss Gracht, Erftstadt. There, Dr. Carpenter was responsible for marketing and sales seminars for different business sectors, especially the automotive, chemical, and capital goods industries, as well as for banks and telecommunications companies. Parallel to these teaching activities, he received his doctorate under the supervision of Prof. Lutz von Rosenstiel, Munich, in the area of ​​customer psychology.
Next Dr. Schreiner took on a partnership in the HR consulting firm Neuhaus+Partner in the area of search & selection of specialists and executives with a focus on medium-sized industry and trade in the clothing and furniture sectors. Parallel to this, he served as director of the RÜTLI executive leadership seminars in Bielefeld, was responsible for management and personnel, and worked also in cooperation with foreign companies and institutes. The focus was on the development of leadership programs for major German companies. As managing partner of the INTRAC GmbH in Bielefeld, he then served as a consultant and trainer in the areas of personnel, strategic marketing, acquisition and professional negotiation.
His training and great years of experience provide the ideal basis for search and selection of specialists and executives, also across sectors, and with great success. Personnel consulting and management development are the foundations of his professional work.
Areas of Expertise:
Search & Selection of specialists and executives / Executive Search
Advising senior executives
Management development programs
Training and coaching in marketing, strategy, acquisition, and negotiation
Motto: "Having the capacity to lead a team is not enough. The leader must be willing to use it."  (Vince Lombardi)
Dipl.-Psych. Tillmann Gehlhoff
Managing Partner
Expertise
Tillmann Gehlhoff is a partner of ISG Germany GmbH at the company location Bielefeld.
As a qualified occupational and organizational psychologist with a focus on human resources and personnel development, he worked for several years in a medium-sized textile-industry company as the head of the personnel department.
Tillmann Gehlhoff has been working since 1994 as a human resources and organizational consultant, personnel developer and management coach among other roles for Kienbaum Management Consultants, the Neuhaus+Partner Advisory Group.  Since 1999 he has been a founder and managing partner of INTRAC GmbH, an institute for HR consulting and management training. His clients include both nationally and internationally successful companies and corporations.
As a specialist and coach on the topic of change management his consultant focus is on the search for and development of personnel in the context of rapidly changing entrepreneurial environments. His search for and integration of new professionals and executives is based on a comparison of the client's requirements and the candidate's professional and personal qualifications. At your request he can also perform a detailed analysis of the candidate's actual capabilities and the desired situation for both the company and the team.
In interviews with specialists and executives, his training in client-centered talk therapy provides his customers with greater insight into candidate personality when selecting employees.
For over 20 years Tillmann Gehlhoff has been advising companies on issues of personnel development, especially in matters of leadership development. The spectrum of his activities ranges from the building up of management development programs to the implementation of specific programs, workshops, and individual coaching.
Areas of expertise:
Search & Selection for specialists and executives / Executive Search
Advising senior executives
Management development programs
Motto: "Those who can't change their minds, can't  change anything." (George Bernard Shaw)
Massimo Schrijvers
Recruiting Consultant
Expertise
Massimo Schrijvers graduated with a Bachelor's degree in Economics & Political Science from the University of Bielefeld; already then, he was particularly interested in HR-issues, such as behavior in organizations and different HR functions.
Since his induction at ISG headquarters in Vienna in 2017, he has been working very successfully as a consultant for ISG at our Bielefeld office. Massimo Schrijvers has a wide range of experience in personnel search and selection, active sourcing and executive search, especially in online media – but also offline. His open, straightforward and positive approach makes him a valued and competent partner for our clients and candidates.
Belonging to the interesting target group of "Generation Y" himself, he is particularly successful in this recruiting field and especially drawn to positions that are difficult to fill (see "Motto" below).
In Mr. Schrijvers you will find a competent partner for your staffing needs: From East Westphalia, for East Westphalia – worldwide!
Main areas of activity:
Search & selection of specialists and executives / Executive Search
Operational support for the entire recruiting process
Advice on suitable platforms and selection of ideal recruiting channels
Active Sourcing / Headhunting
Research analyst
Motto: "Can't be done' is not an option…"
Services
We strive for our continuous development and the ongoing improvement of our services to exceed your expectations!