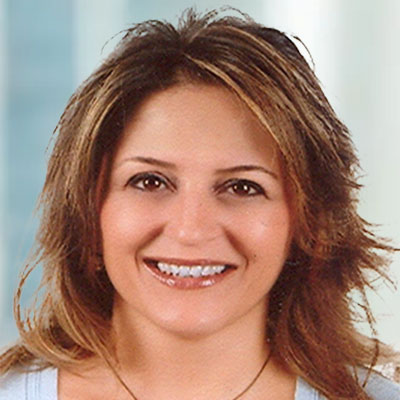 Efsane Tinel
Partner
Efsane joined ISG as an Executive Consultant to cover banking and financial services industries and related consultancy businesses. She also covers finance, sales and marketing related positions and C- level suites in real sector companies; mainly in IT, retail, and fmcg, pharmaceutical, medical and healthcare.
Being a highly experienced professional in banking industry, she has extensive experience in commercial, corporate, retail and consumer segments both in business and risk areas in various positions as well as experience in both local and global organizations.
Before joining ISG team, in her last role as an Assistant General Manager, she led Commercial Banking in Citibank Turkey between January 2010 – June 2014 .She had successfully reengineered initially the middle market and then the whole business; right sized the organizational structure and turnaround the profitability of business under very challenging internal and global environment. Heavily engaged in optimization of the business. Due to efforts taken, the business showed significant growth and profitability under her leadership.
Prior to this role, during acquisition of Yapı Kredi Bankası- the 4th largest private bank in the country by Kocbank (a partnership of Unicredit and Koc Group ); executed merger of the two banks' Corporate Centers successfully and acted as the business manager of the bank's largest and most profitable Corporate Center. During her role as Corporate and Commercial Vice President as well as at different managerial roles in her career, she implemented many startups, change management, right sizing and downsizing strategies related to operations, processes and engaged in various areas of people management issues like recruitment, performance management, assessment, talent-development, training, organizational structures and worked on developing common culture amongst the staff.
Efsane is a dynamic and goal oriented person, passionate sales, marketing and services manager with a record of proven achievements. She is a very experienced risk manager with a balanced approach to risk taking. She is strong in building successful and efficient teams, drives the sales and marketing of different products in the most competitive markets, manages complex deals, relationships and risk successfully. She is the resourceful leader with significant senior management experience in multi-cultural environments. She is a leadership and team coach who dedicated her insight and experience to help people and organizations to change in a better way and reach their potential.
Business areas:
Executive Search and Head Hunting
Organizational Development and Change Management
Assessments
Training and Development
Talent Management
Leadership, Sales, Teams and Specials
Motto: "Prepare now, when opportunity arises it is too late"
Subsidiary
Türkiye