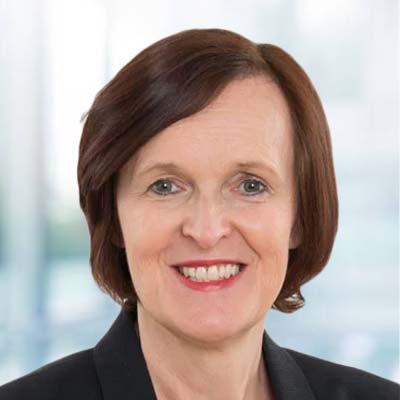 Gabriele Wachter
Managing Partner
Gabriele Wachter began her professional career at Austria's leading bank where she successfully worked as a credit advisor for a number of years before being promoted to senior consultant for commercial clients.
During maternity leave, Gabriele Wachter graduated in economic sciences from the Open University in Hagen, Germany, focusing on HR, industrial and organisational psychology as well as financial management. In the course of her studies she specialised in personnel and organisational development, her main topic being questions arising from change management processes and the resulting resistance as well as the development of criteria for furthering their acceptance.
Since mid-2000 Gabriele Wachter supports ISG's team as a management consultant for Eastern Austria based in St. Poelten, Lower Austria. A growing number of customers from all areas of business ranging from the industrial to the service sector as well as non-profit organisations and commercial clients value her dedication, competence, power in implementation and pronounced empathy towards people.is not an empty phrase but a personal and professional imperative to her in daily business.
GABRIELE WACHTER COMPETENTLY COVERS ALL AREAS OF PERSONNEL CONSULTANCY INCLUDING:
Search and selection of specialists and executives
Personnel development
Design and implementation of executive search projects
Design and performance of assessment centers
Conception and implemenation of outplacements
Consultancy and audit on family & career
Motto: "Customers are entitled to the highest lasting quality."
Subsidiary
Austria