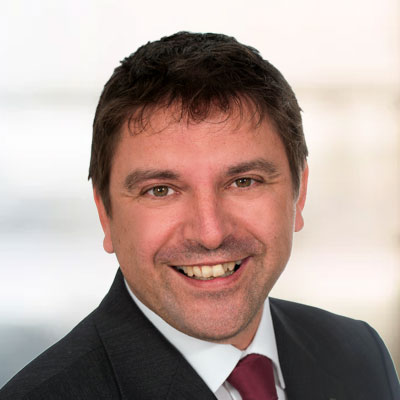 Harald Gesell, MBA
Training & Development
Harald Gesell began his professional career in database development and computer literacy. After only a short time he discovered his natural communication skills and from 1994 worked as a self-development trainer.
In addition to his work he completed a number of further trainings, including Train-the-Trainer, coaching and systemic trainings.
HARALD GESELL HAS EXPERIENCE IN A VARIETY OF AREAS INCLUDING
Development of leadership models and training of required skills
Introduction of mentoring systems
Implementation of appraisal interviews
Development of agent scorecards measuring customer orientation
Design and implementation of business and departmental strategies
Business evaluation of educational measures
Harald Gesell's strengths lie in the ability to apprehend complex commercial contexts identifying necessary changes. His professional experience includes work in financial services, in the automobile industry, telecommunications, IT and with various manufacturers. The extent of his operational experience is an enrichment to facilitation, consultancy and training.
DUE TO HIS ENTHUSIASM FOR COMPLEX PROBLEMS, HARALD GESELL HAS BEEN FOCUSING ON THE FOLLOWING AREAS AT ISG SINCE 2002:
Leadership – executive and junior executive development
Business games
Leadership instruments – performance management and target agreement systems
Strategies – mission statement, leadership motto, business and departmental strategies
Change processes – restructuring, mergers and acquisitions, team processes
Sales development– strategic positioning on the market, sales management
Subsidiary
Austria