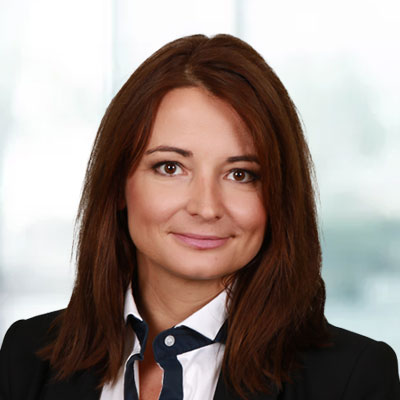 Zsófia D. Varga
Senior Consultant
Ms Zsófia D. Varga started her professional career in corporate HR at Hungarian Tourism Plc, where she was involved in internal HR audit and reorganization project including implementing new HR processes.
In 2005, taking use of her corporate experiences, she started with the Anglo-Saxon Recruitment International consultancy company and successfully coordinated Search &Selection of Senior Specialists and Executives in different business areas but with main focus on Corporate Finance, Banks and Shared Services.
After successful 9 years she joined Korn Ferry International where she had the opportunity to work on C level Executives search projects focusing on Central European region.
After an intensive 2 years she wanted to return to the Hungarian market and she joined ISG team as a Senior Consultant where she is focusing on Executive Search and Headhunting projects in generalist function.
During her career she spent one year in Australia studying international HR and during this period she also had the pleasure to work for Woolworth Chain Commercial Department.
In her free time she is actively taking part in Unicef's Child Rights Education Programme as Trainer.
INDUSTRY FOCUS POINTS
Banks and Financial Corporates, Shared Service Centers / Business Service Centers, BIG4,  Insurance Corporates, Telecommunication, Media, Production Industry, Automotive Industry, FMCG, Energetic market, Oil Industry.
Her personal sub-specialities do certainly include:
Completing Executive Search, Headhunting, Direct Search projects
Coordination of international projects
Account management
Board Services and Executive Consulting
Management Diagnostics
Working out Assessment / Development Centres and acting as an Assessor
Motto: "If you think hiring professionals is expensive, try hiring amateurs"
Subsidiary
Hungary